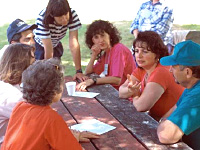 If you have any thoughts about Red Dye #40 that you'd like to share, please feel free!
We have a few rules, but they're very simple:
Respect other people's posts
Try to remember that facts and opinions are different.
We reserve the right to remove any posts that are rude, disrespectful, or that misstate facts.
There's probably more, we'll think of them later...
Click HERE to continue and take part in the discussion!
NOTE: The discussion board is down temporarily but will be back soon...